Moving day preparation checklist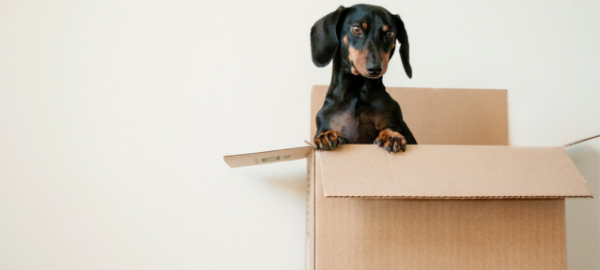 You made it! After seemingly endless weeks of searching, viewing and thinking, you're ready to move into your newly rented accommodation.
Yeehlow wants to help: here you find a checklist with 5 tips that will help you making your move as smooth and possible!

Label all your boxes
Do not give in to the temptation of just throwing all your stuff into empty cardboard boxes. Label the boxes and divide the items by category, room or dimension. You'll thank yourself later! Extra tip: identify fragile boxes, so you (or your moving company) will treat them with extra care.
Gas and water
Right before saying farewell to your old house, remember to turn off the gas and water and disconnect all the electrical items. Also, during the previous days, it could be useful to defrost the fridge freezer in order to leave the house nice and tidy.
Check the utilities
Check and write down all utility meter readings for water, electricity and gas. The best thing to do would be taking a photo of the meters, so you'll have evidence of their status in the actual moment you left the house (just in case.)
Clean!
One of your duties as leaving tenant is to leave the property clean and ready for a potential new lodger to move in. Therefore, allow some time for cleaning thoroughly all the rooms including the garden and the external areas. KwikSweep can help with this.
Take your time
When everything is ready, take your time to walk around the house. Check all windows are closed and that everything is clean and placed where it should be. Say goodbye to all the memories you made there and get ready to start a new chapter!