Renting with pets: The rules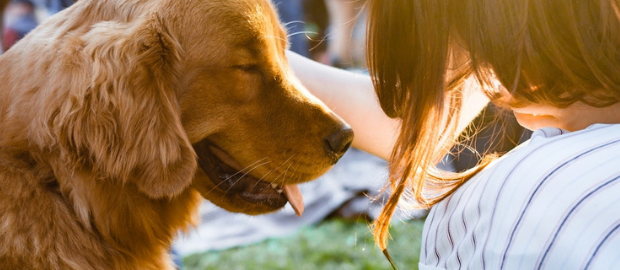 We all know how nice and fun it can be to spend time with our four-legged friend. When growing up with pets since the very early stages of life it can get difficult to imagine a routine without a dog or a cat that wanders around the house at all times, ready to join us for a movie night or to keep us company during cold, winter days.
However, tenants living in rented houses might have to review this scenario according to the current legislations. Yeehlow is here to help: read our guide and find out all you need to know about the topic!
Generally, the majority of tenancy agreements often provide that tenants can keep pets in the property, but only if they obtain the landlord's consent. In 2018, the Labour party proposed a new policy that would see a reversal of this starting position, whereby tenants would automatically be allowed to keep a pet in the property. However, today it seems that the legislation fell into thin air.
Landlords often are quite reluctant when it comes to letting to tenants with pets, mainly because of the potential damage it could cause to the property. This means that renters who want to move in with their dogs or cats will inevitably incur in longer and more difficult processes in order to find a suitable house or room.
Landlords are worried that the constant presence of, for instance, a dog in a relatively small house will end up in high costs for fixing the property of the end of the tenancy, or that the damages will make it more difficult to find a new lodger.
Nevertheless, property owners should also consider that, while it is true that particularly small properties may not be suitable for pets, most of the times tenants with furry friends tend to stay in a property for longer periods and they will probably take extra care of the house in order to avoid extra costs.
If you are a landlord the best thing to do would probably be to sit down with the new tenant, ask him or her to show you the pet, and set clear rules about the responsibilities of both. You can also draft a contract or a compromise and have it signed, just to make sure.
For what concerns tenants, the web can definitely help in finding the right property for you and your friend. The online tool Lets 4 Pets allows UK tenants to find out the overall percentage of landlords that won't accept pets. At the bottom of the rank we find Carlisle, in Cumbria, with a 68% rate of refusal. On the other hand, the best city seems to be Belfast where only 3% of landlords would create problems for hosting dogs or cats.
Furthermore, online property search platforms such as Zoopla, SpareRoom or OpenRent have specific filters that will only let you scroll through pet-friendly rooms or houses.