The 10 best websites for renting in the UK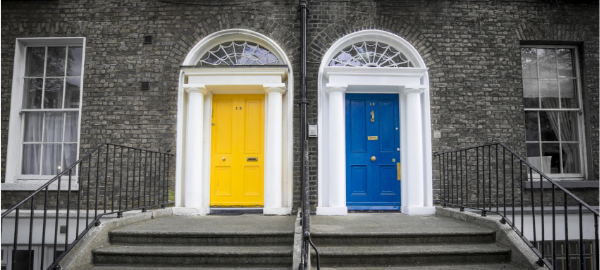 Yeehlow knows finding the perfect accommodation to rent can be exhausting. Browsing hundreds of houses, looking for the right lights or the right size, arranging visits (and keeping up with them), bidding offers to unresponsive landlords.
We've been through that, and we want to help. Here's a list with the 10 websites you can't miss when looking for a property to rent in the UK.
Whether you are thinking about buying or renting, Rightmove has your back. The UK's largest property portal will let you surf across thousands of rooms and houses until you find your own perfect fit. You can browse properties by map, looking at tube or rail stations and also drawing your area of interest directly on the screen. Plus, the team can help users sorting out their finances by providing them with advice and guidance about the appalling world of mortgages.
Zoopla is a huge property website focused on supplying users with all the information they may need in order to make properly informed decisions. Introducing themselves as great defenders of transparency and efficiency, people at Zoopla put it all on paper when it comes to rental agreements. On their website they also have a fantastic chart with the numbers of available properties and the average asking rent for every UK region.
Open Rent makes "renting the way it should be". It offers different features for tenants and landlords, making sure to meet the needs of boths. The website claims to have 1,5mln+ users and they all pay no admin fees (that can save you about 300 pounds!). Get in the crowd and look for your perfect room based on travel time, area or budget.
Find a Hood is the right place to be if you know exactly what you want (and what you don't). To get started users are asked to rate on a scale from 1 to 10 the importance of twelve key factors about rental properties — spacing from occupation to crime rate and religion — and to complete a quick questionnaire. The platform will automatically match their needs with the thousands of possibilities in its database, presenting renters with the best customised options. It's like magic.
Founded in London in 2000, Gumtree has almost 20 years of experience in helping its users find the best deals on the rental market. Tenants can create their own personal profile and save their favourite properties. The graphic is nice and clear and let users get in touch with landlords in the easiest way ever. Extra point: the platform is active virtually all over the world, so start planning your next trip.
Operating in the UK as well as in the USA SpareRoom will let you find not only the perfect accommodation, but also the perfect flatmates. The search can be refined by commute time, travel zone or tube line. Alternatively, let the "Where to Live Wizard" guide you around according to the neighbourhood qualities you select: central or chilled? Modern or historic? With almost 100k active offers, the team claims that on SpareRoom "every 3 minutes someone finds a flatmate". Let's go find yours.
Introducing themselves with the hashtag #doingitforrenters, Movebubble is all about tenants' needs. The service is accessible through an app for iOS or Android which, among other features, comprises an instant chat between tenants and agents which will "put you ahead of the competition" and answer your doubts in less than 30 minutes. Perfect if you have no time to waste.
Formerly known as EasyRoommate, RoomGo makes it super easy to find a brand new accommodation. Tenants just have to type in their area of interest and start scrolling through thousands of offers. Rooms are checked manually and it's also possible to easily arrange viewings with landlords directly from the website. Furthermore, renters can see people searching in the same area and find the right person for their flat-share.
At Ideal Flatmate, people firmly believe in the philosophy of flat-sharing. The platform aims at helping tenants to find the best property and the best people with whom to share it, thanks to a network of both private landlords and agencies. The magic happens through an innovative Compatibility Quiz designed by the Ideal Flatmate's team. We're eager to try it.
RoomBuddies is here to help UK renters find their dream flat or house share since 2006. Contacts between tenants and landlords are free and direct since the website works as an introductory service, leaving users free to get organised as they prefer.
Also, RoomBuddies provides tenants with customised search engines for students or people who identify as LGBTQI, in order to simplify the task and automatically present them the best available options.