Tips for Improving Landlord Tenant Communication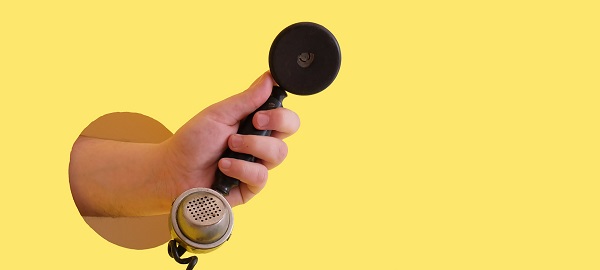 When it comes to a landlord and tenant communication, both parties would like to have a more friendly and open line of communication. Unfortunately, even with the best of intentions, many landlords and tenants will only speak when there's a problem, which often leads to both parties dreading having to talk to each other.
However, as a landlord, you should try to take steps to improve your landlord/tenant relationship by improving your lines of communication. Something which is far easier than you might have thought when you follow these top tips:
Communicate More, Not Less
Landlords will often shy away from contacting their tenants frequently, as it can feel like your harassing them. However, the worst thing you can do as a landlord is to only contact when there's a problem or you're looking for something. Instead, try and contact your tenants about enjoyable and fun things too. For instance, sending over birthday cards or Christmas cards is a wonderful way to build a good relationship. As is sending over a monthly message to check if everything is okay and if anything could be improved.
Don't Focus on the Bad News
As a part of communicating more, you should look to communicate good news that could affect your tenants. For instance, rather than just sending over a message when there's bad news – such as a leak – you should send over good news too. This could be something as little as a communal hallway getting re-painted or advising tenants that you'd like to upgrade their flooring in the future and asking if they had any preferences.
Not All Communication Channels Are Ideal for Every Tenant
When looking to communicate with tenants, you should carefully consider what channel you should communicate on. For one, if you have older tenants that aren't comfortable with emailing or texting, you may wish to contact them in writing. You should also avoid social media, as it's likely that your tenants will feel uncomfortable having their landlord following every move they make – such as having friends over. To keep everything as professional as possible, you could use a platform like Yeehlow, which is free-to-use and allows both landlords and tenants to exchange messages, documents and photographs in one simple place.
Make Sure Your Tenants Are Comfortable Contacting You
Often a landlord can believe that a quiet tenant is a happy one. In reality, though, your tenant might just be too nervous to ask you something. Or, they might be unsure on the best way to contact you. To help with this, make sure that you have openly left a mobile number and email address for tenants to contact you on. If you have a lot of tenants, you may also wish to provide occasional anonymous surveys, where people can ask for any improvements or tell you what they like.
Overall, communication is all about simplicity and easiness. Which means, you should always send any communication in short and concise formats that are easy for everyone to understand. By having good communication channels, your tenants are far more likely to be open and happy with you, meaning you won't need to replace them regularly.